Orphan Care
Poverty caused by decades of war, political instability, AIDS, malaria, and other tragedies, have left many orphans in Mozambique. After working with some of these children, it became obvious to us that they needed a safe place to live where they could be cared for and protected. In 2003 we opened our first orphanage with the ambition to inspire kids to become leaders who will change their communities through hard work and Christian values. Our staff cares for the kids with love and kindness. We provide them with a safe place to live, clothes and toiletries, healthy meals, education, medical care, and a community that will be their family for the rest of their lives. We teach them God's word, and together we are heavily involved in local churches. Our kids participate in music, arts, and sports programs that help them heal and thrive. We do all that we can to help each child reach educational and professional goals long after they have graduated. After kids have grown up and started families of their own, most of them return to the orphanage to mentor younger children, continue to attend church with us, talk with staff about life decisions, and "come home" for holidays. We have now taken in over 100 children. Among those who have graduated we have teachers, nurses, chefs, lawyers, musicians, electricians, accountants, hairdressers, mechanics, plumbers, brick layers and missionaries.
Evangelism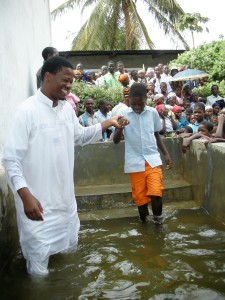 This ministry started almost 20 years ago with one-on-one street evangelism, which turned into a group of young Mozambicans who were on fire for the Lord. They carried old projectors and generators on their heads into jungle villages to show the Jesus Film to people who had never heard the gospel. Evangelism is still at the heart of Evanjáfrica and has expanded to include a powerful music ministry, youth conferences, pastor support, and various outreach programs.
Education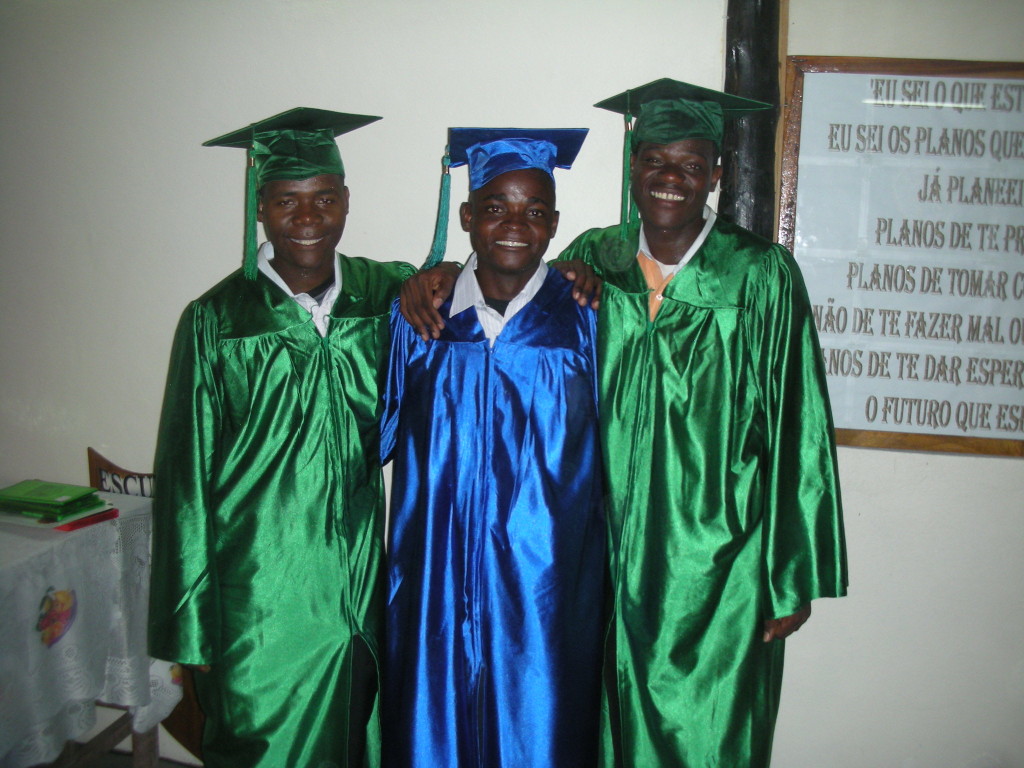 In Mozambique, it is not uncommon to see up to 100 children in one classroom all under the instruction of a single teacher. Outside the urban areas, classes are still held under trees and students don't have books, chairs, or desks, making it impossible to excel academically. Some of the kids who came to our orphanage had never attended school or were significantly behind in their education due to circumstances that were beyond their control.
In light of Mozambique's struggles in education, we decided not to ever leave any of our orphanage children behind. We designed an after school program; hired teachers and tutors to help the kids learn to read, write, and understand other subjects; and we allocated funds for small box libraries that were be placed under trees around the orphanage. We also implemented art, music, and sports programs to help the kids excel in all areas.
We are in process of turning our after-school program into a formal school. The school will serve 150 kids from the community (including our orphanage kids) and offer classes from preschool through grade four. Our school will be unique in our area because it will be Christian, will serve children in poverty, and will provide a free meal to all the students.
Community Development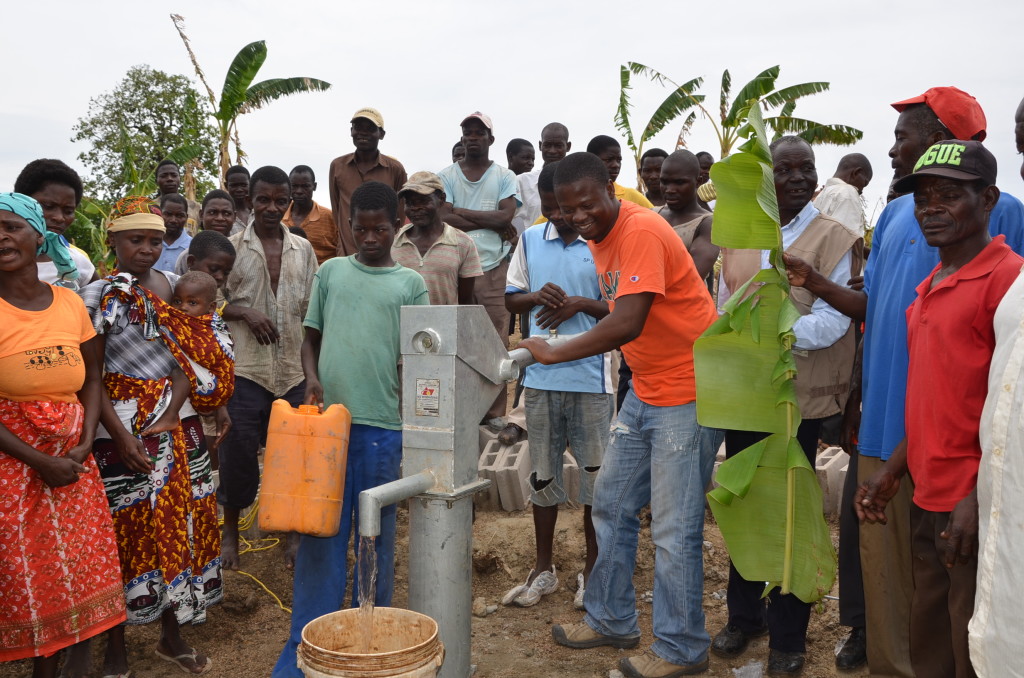 Evanjáfrica responds to the most pressing needs of the communities where we serve with programs, special projects, and individual help to people in crisis. This ranges from providing milk for a newborn whose mother can't breastfeed to building a house for a widow to drilling a 150-foot-deep well for a community with no access to clean water. Our main areas of focus are health, water and sanitation, education, housing, advocacy, and micro-credits. Life expectancy in Mozambique is one of the shortest in the world, so our first goal is to help people stay healthy and alive. Our second goal is to help people create jobs that will generate continuous income. Thirdly, and very importantly, we assist widows and vulnerable people who face discrimination and abuse. We promote justice and safety for all in the communities where we work, and we act as advocates for the most helpless members of society.